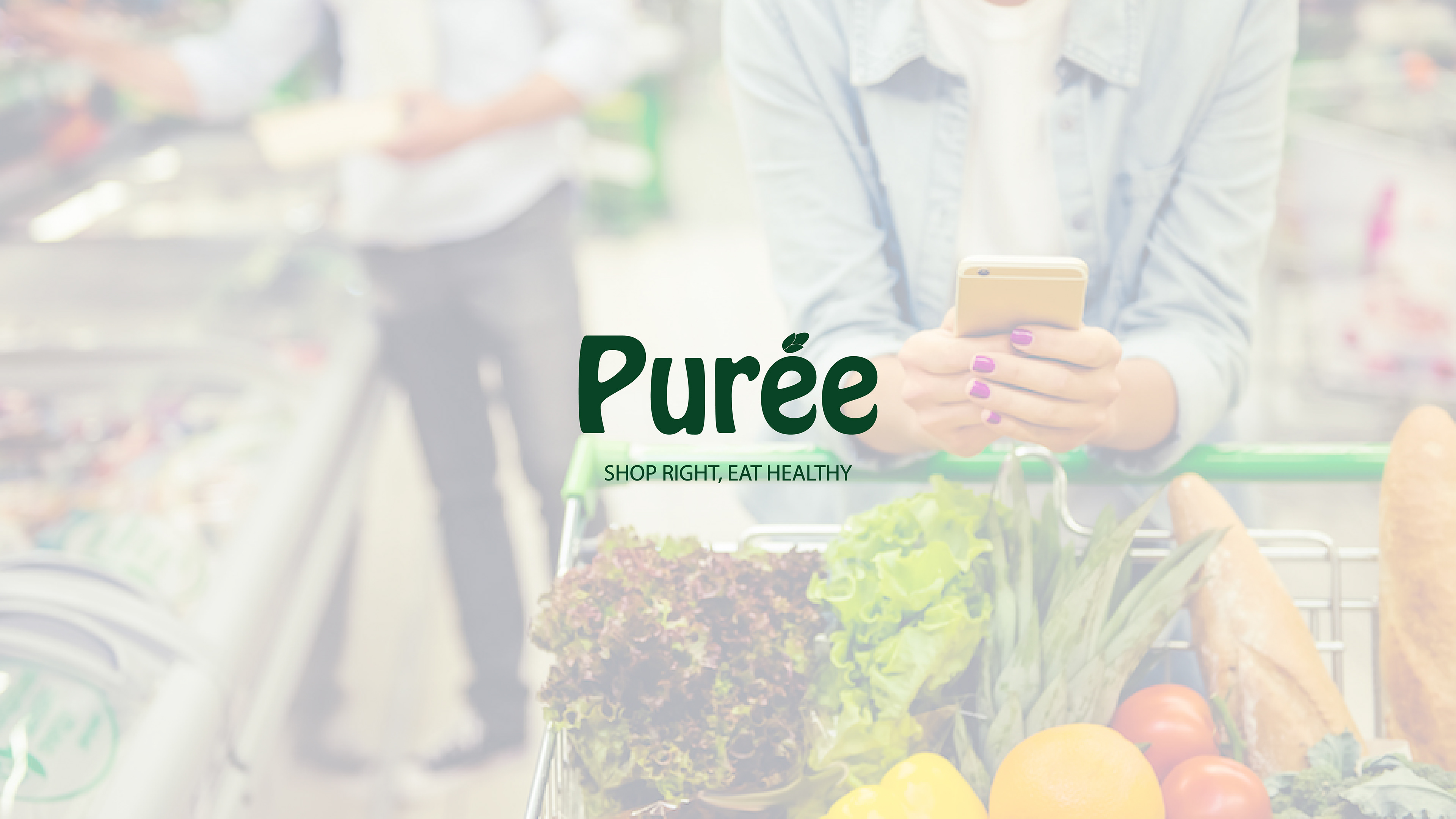 A Branding Project - To design an interactive mobile application that helps people for checking the nutrition information in the shopping experience. 
In recent years, an increasing of number of people are concerned about healthy.
As is know to all, a lot of food packaging have nutrition information on it, but only few people know what each nutrient means, how much of it is good for the body or which elements are more harmful to the body? 
Think about how you could help someone to understand & analysis the nutrition labels.
Team : Kin, Amaya, Shen, Charlotte
Role : UX Design, Business Model
Tool : Axure, Adobe AI, Pen & Paper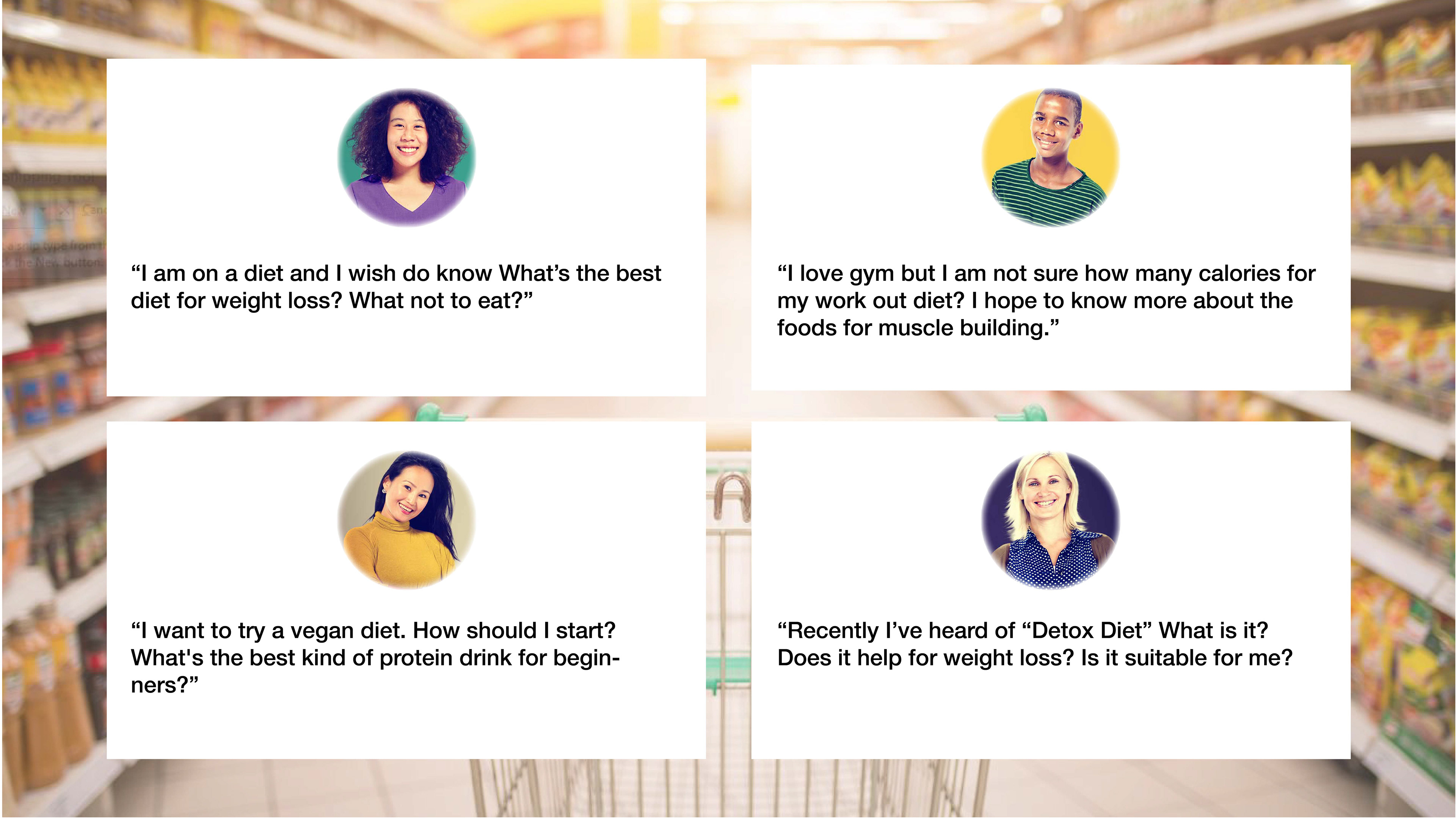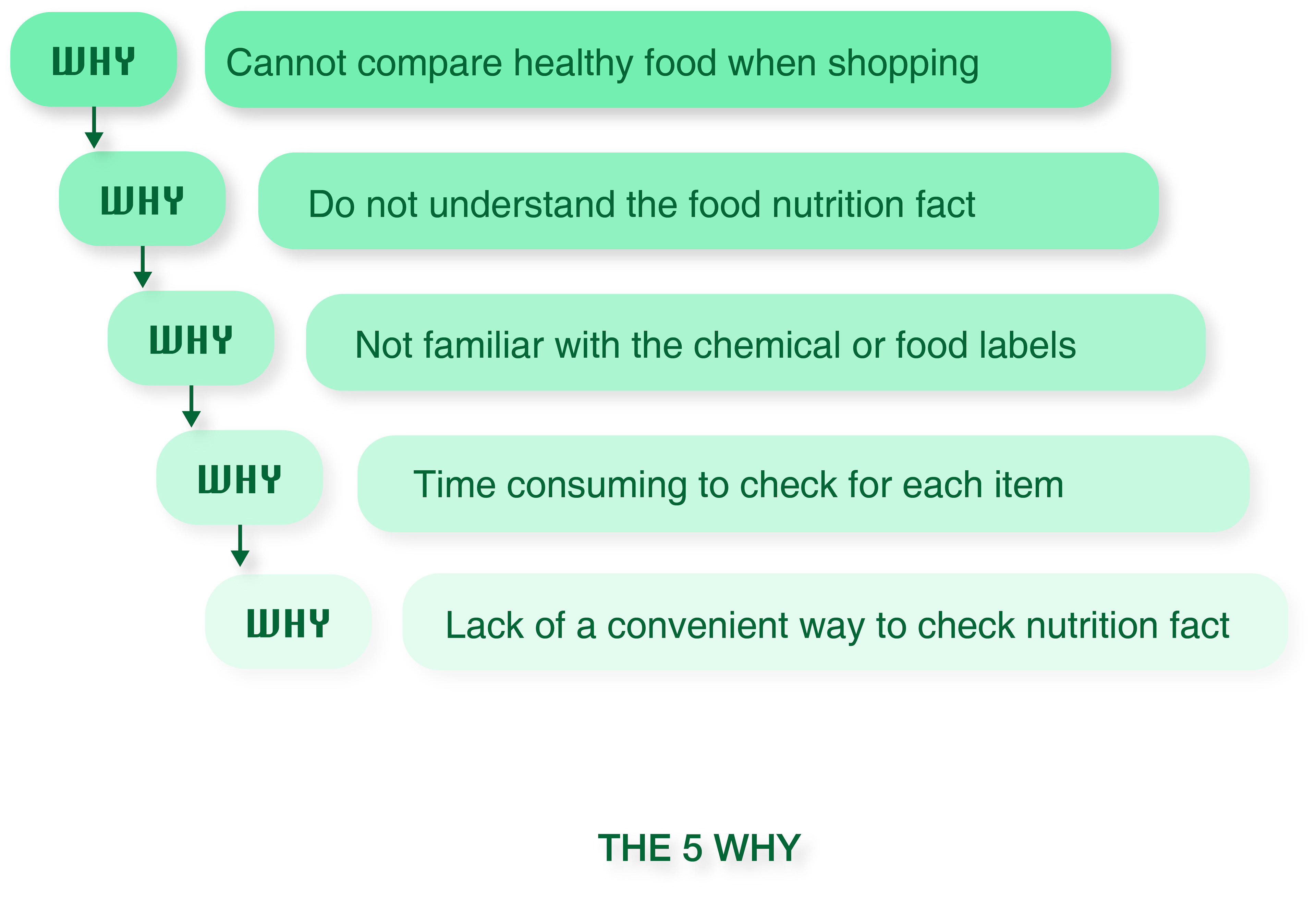 The 5 Whys uses "counter-measures," rather than solutions. A counter-measure is an action or set of actions that seeks to prevent the problem arising again, while a solution may just seek to deal with the symptom. As such, counter-measures are more robust, and will more likely prevent the problem from recurring.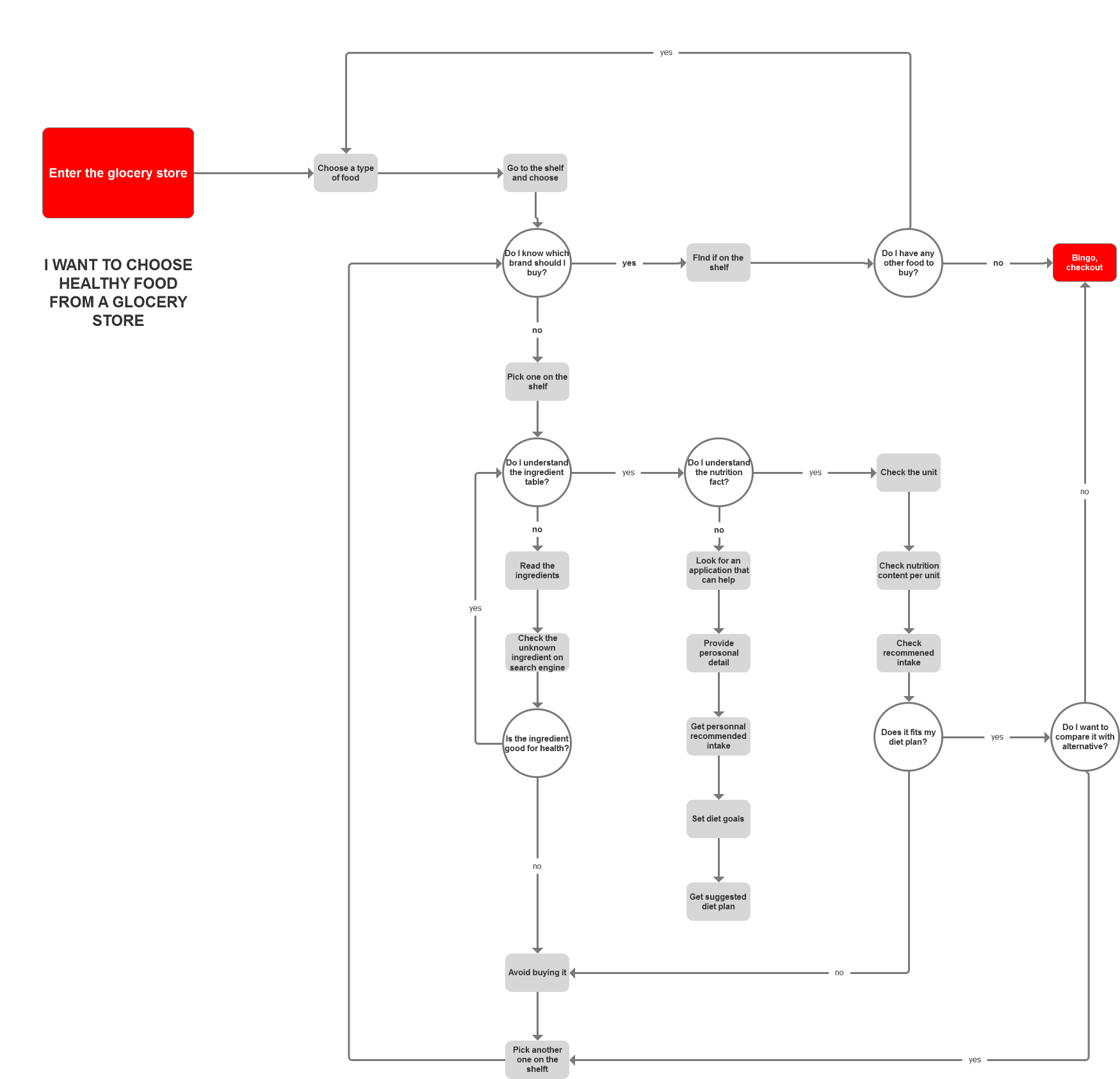 •  Tips & Suggestions
•  Customized diet
•  Product Comparison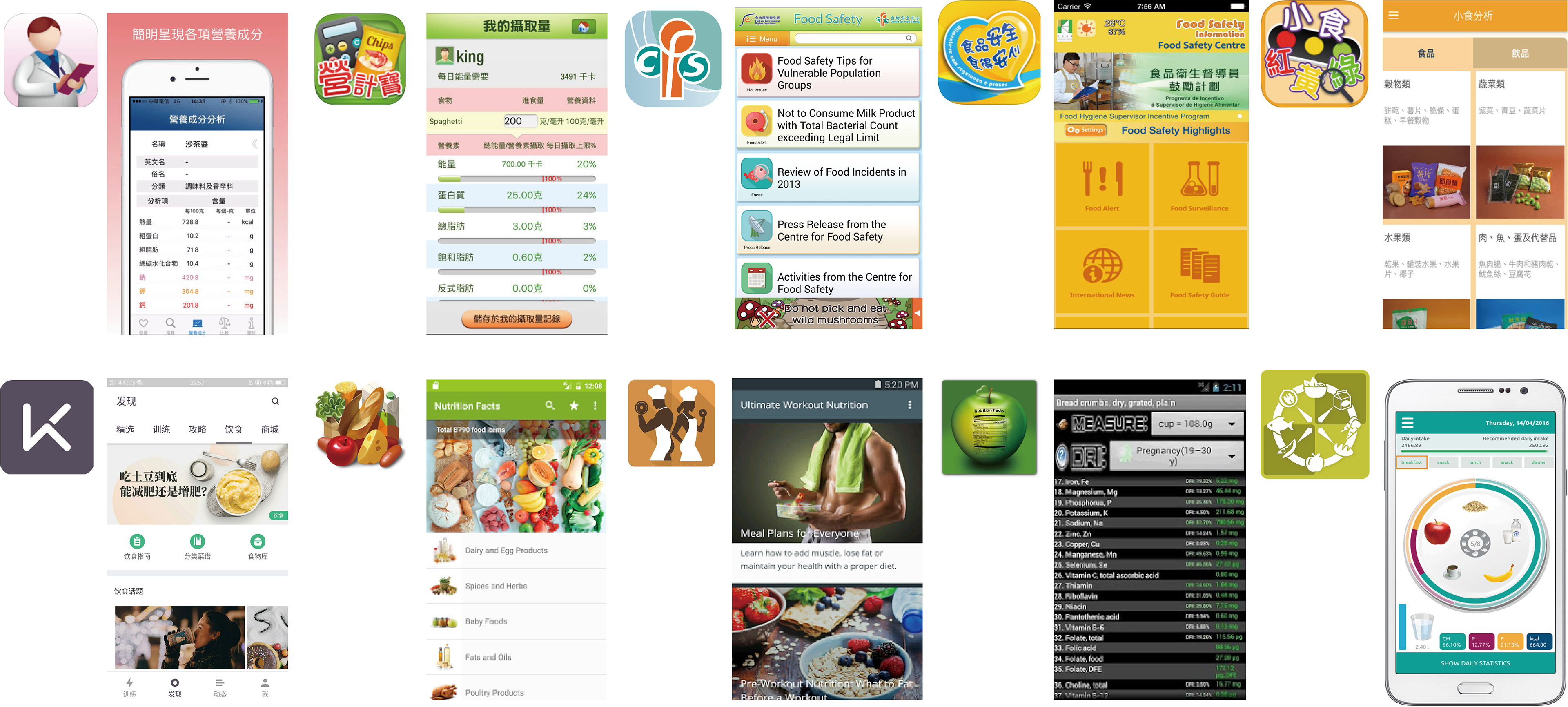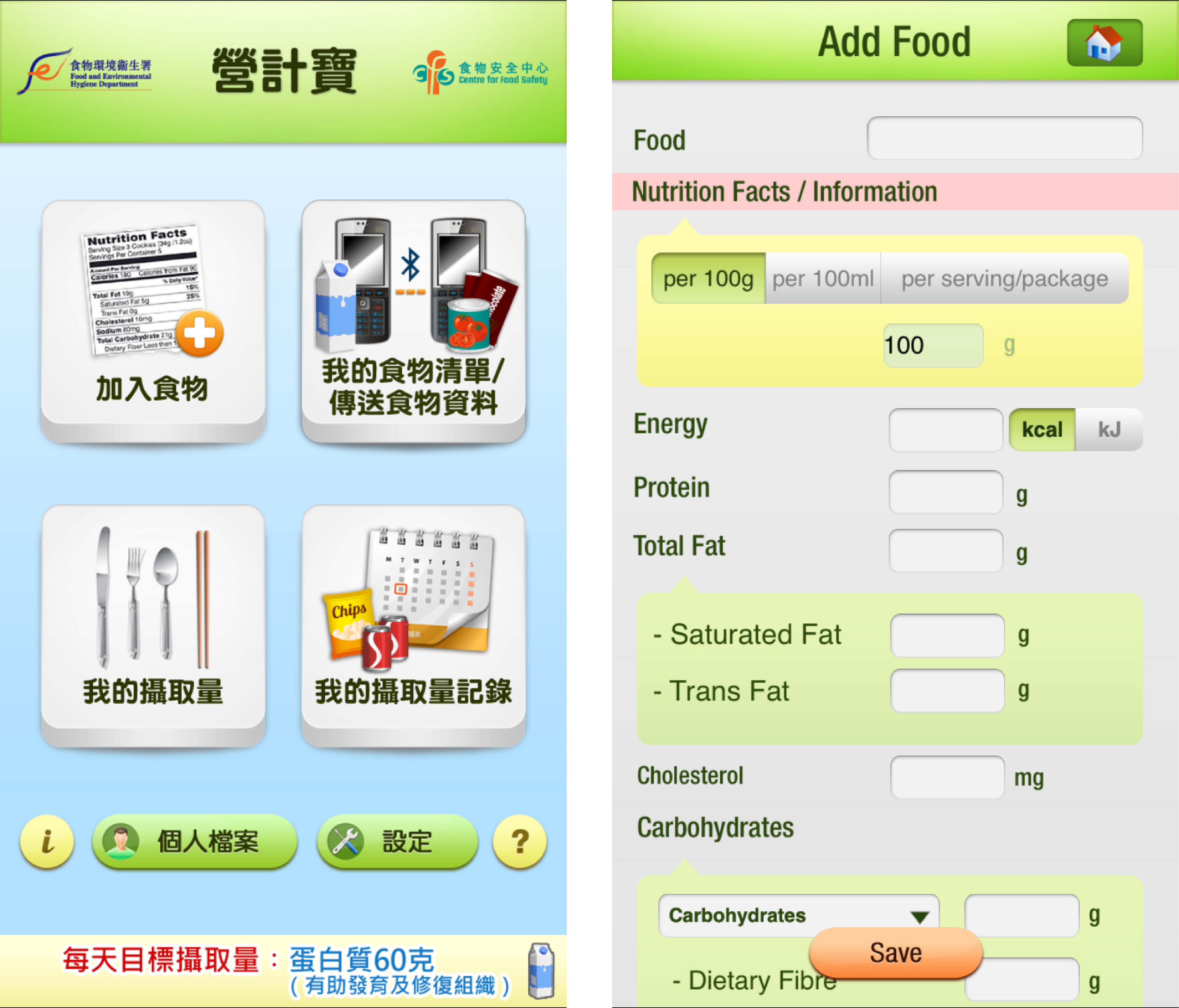 People need a tool like this to help them understand what they're eating every day.
- help people
analyze the nutrition facts and ingredients of food
- provide alternative diet options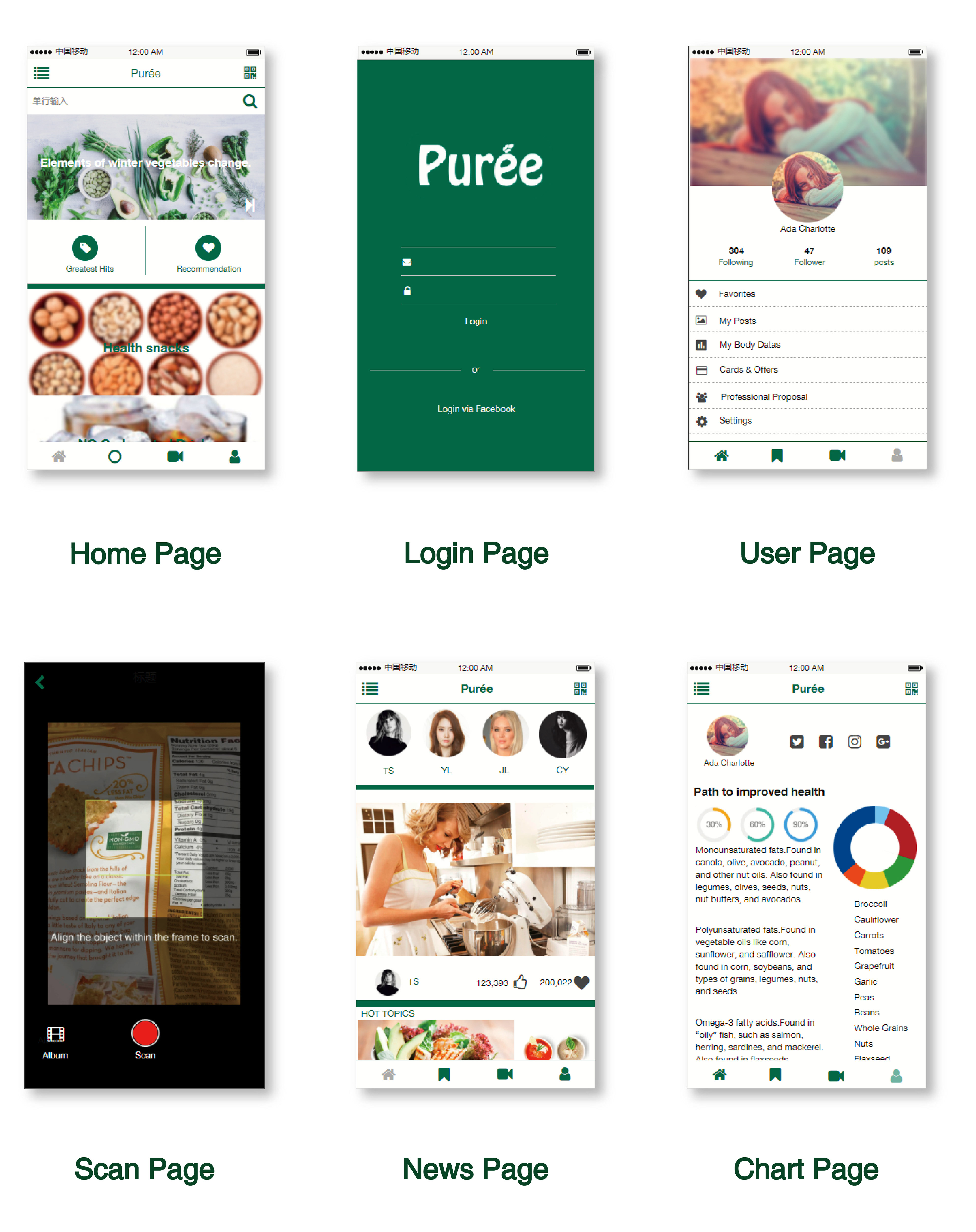 educational experience by
decomposing any arduous terminologies into more palatable information
. That is why we decided to borrow the name Purée as a symbol of our objective.

BrandING : VISUAL IDENTITY
 We designed a set of items which matches with the theme of healthy. Also we imagined that if

Purée can be partnered with some food brands for online ordering, 

subscription boxes or paper bags will be
a channel for promotion
.